BRANDING + APPAREL DESIGN + MARKETING 
Square business cards featured a raised
Spot gloss logo icon on a matte soft touch card with rounded corners
Shipping boxes complete with branded logo on 2 sides as well as white tape for closure with logo and icon
Beanies have a reversible sewn in tag with icon for added brand visibility
THANK YOU ORDER PACKAGE INSERT 
These thank you package inserts were designed to be put into each shipment before delivery to the customer.
They are 4"x4" squares printed on soft touch paper.
Also pictured: Hangtag (stickers), logo sticker and, proprietor business card
Hangtags for all clothing item include a removable vinyl sticker as well as company information on reverse side  
Also featured here are sewn interior tags for Anothen Clothing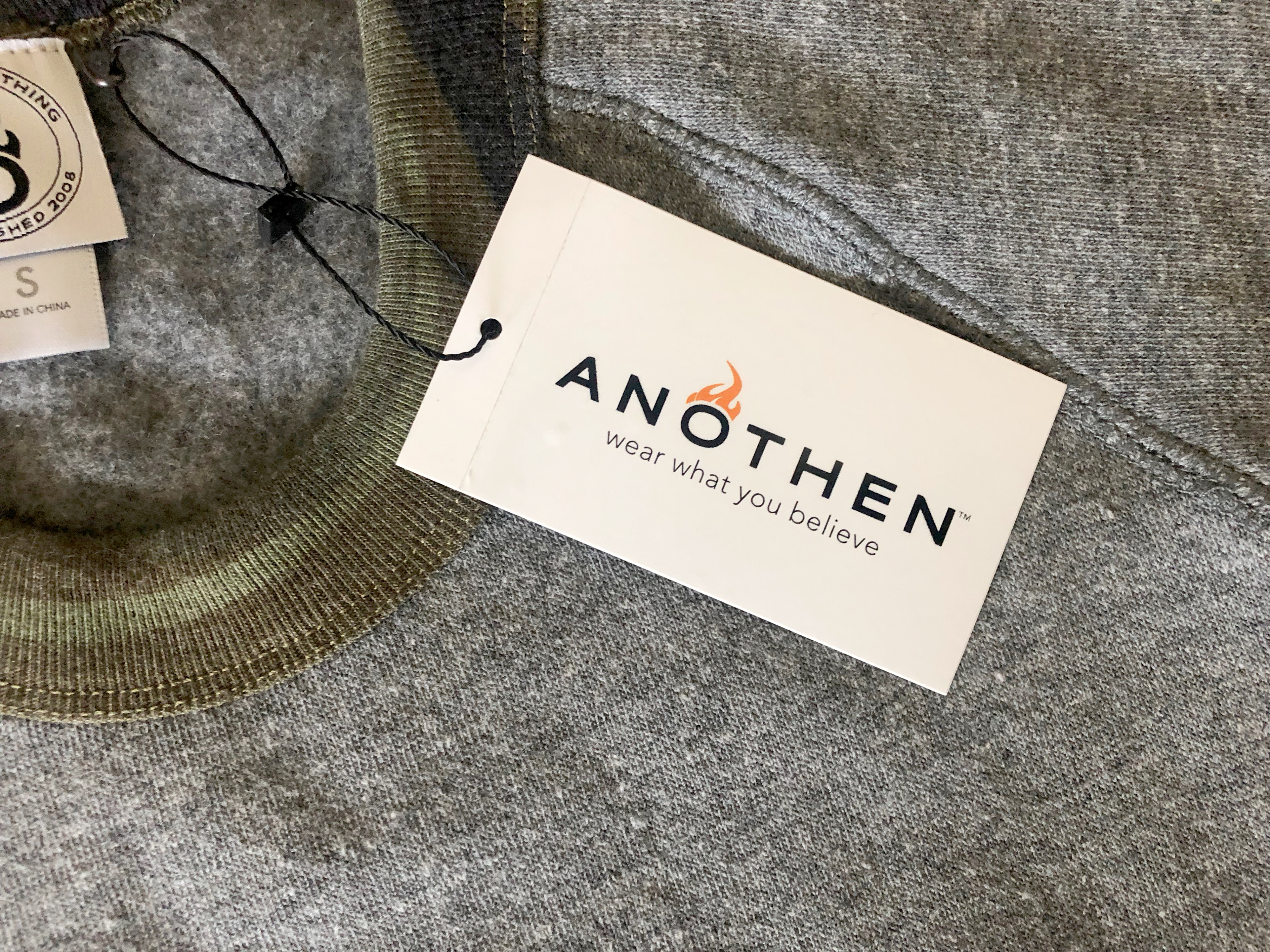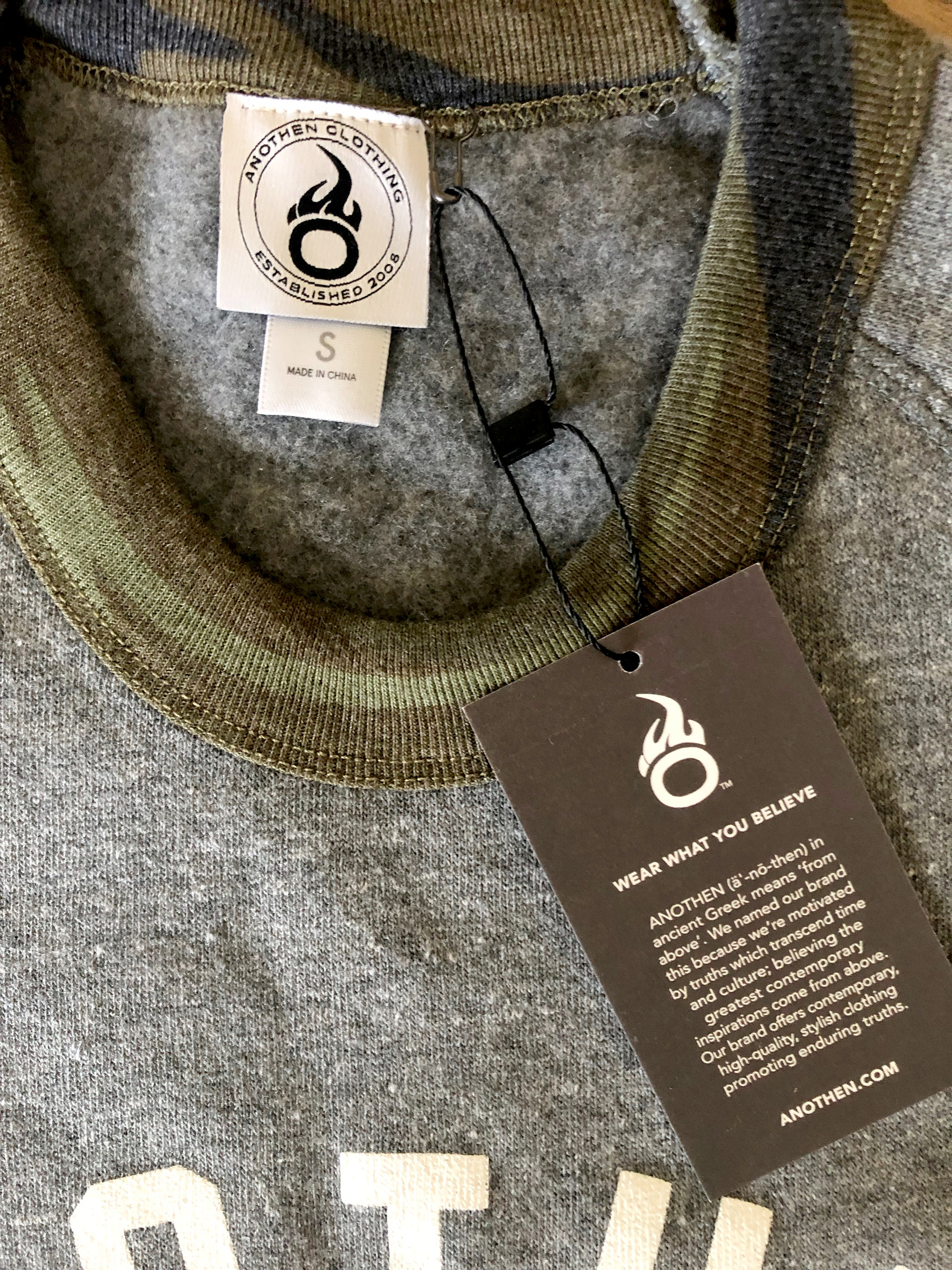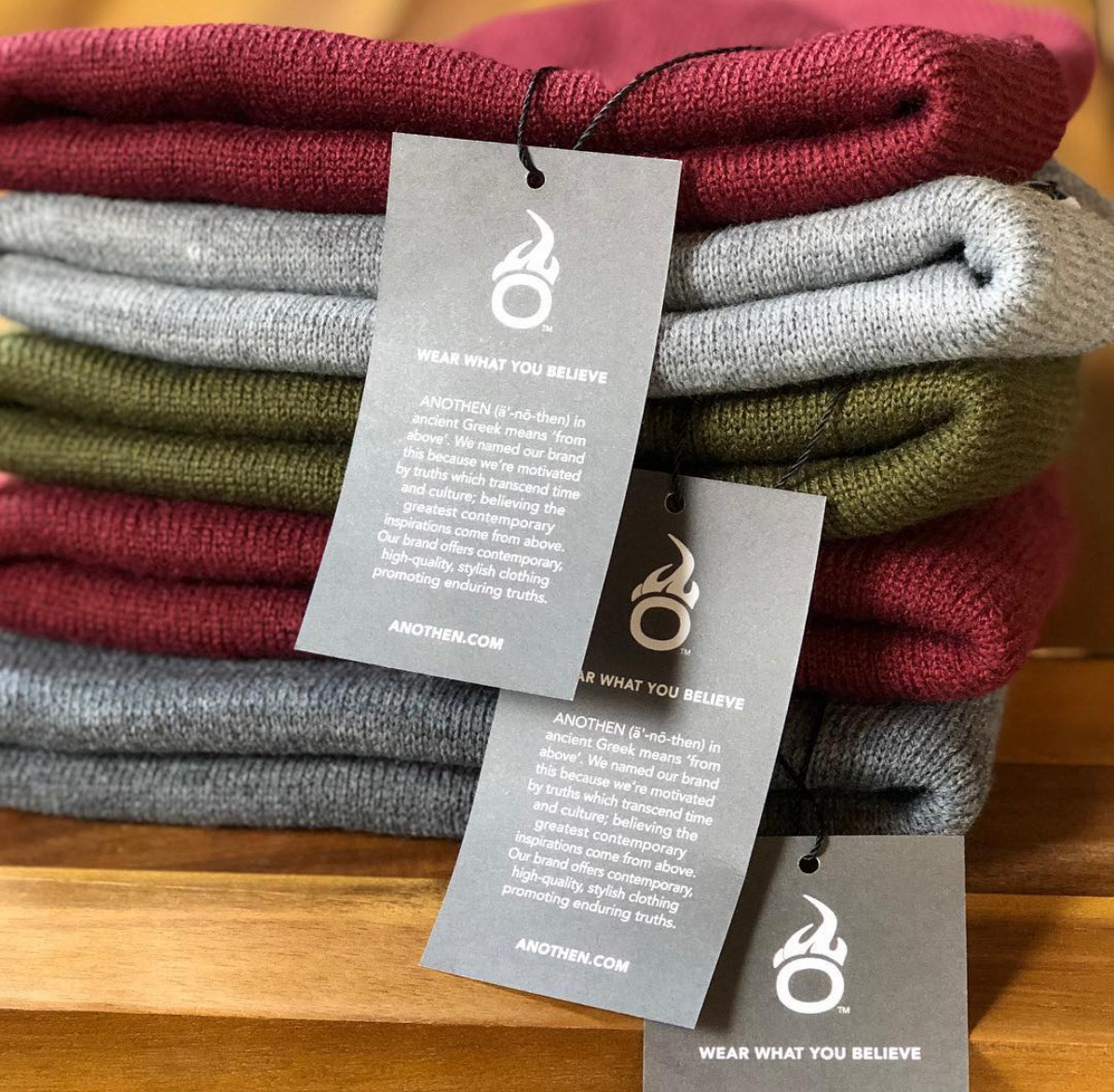 The Anothen Athletic line for Anothen Clothing was designed as a unisex crew neck sweatshirt.
It was produced in 7 color variations in total.
ANOTHEN 'WEAR WHAT YOU BELIEVE' LINE
The Wear What You Believe line for Anothen Clothing was designed as a unisex crew neck sweatshirt and is also applicable for can be applied to bags, t-shirts and other apparel.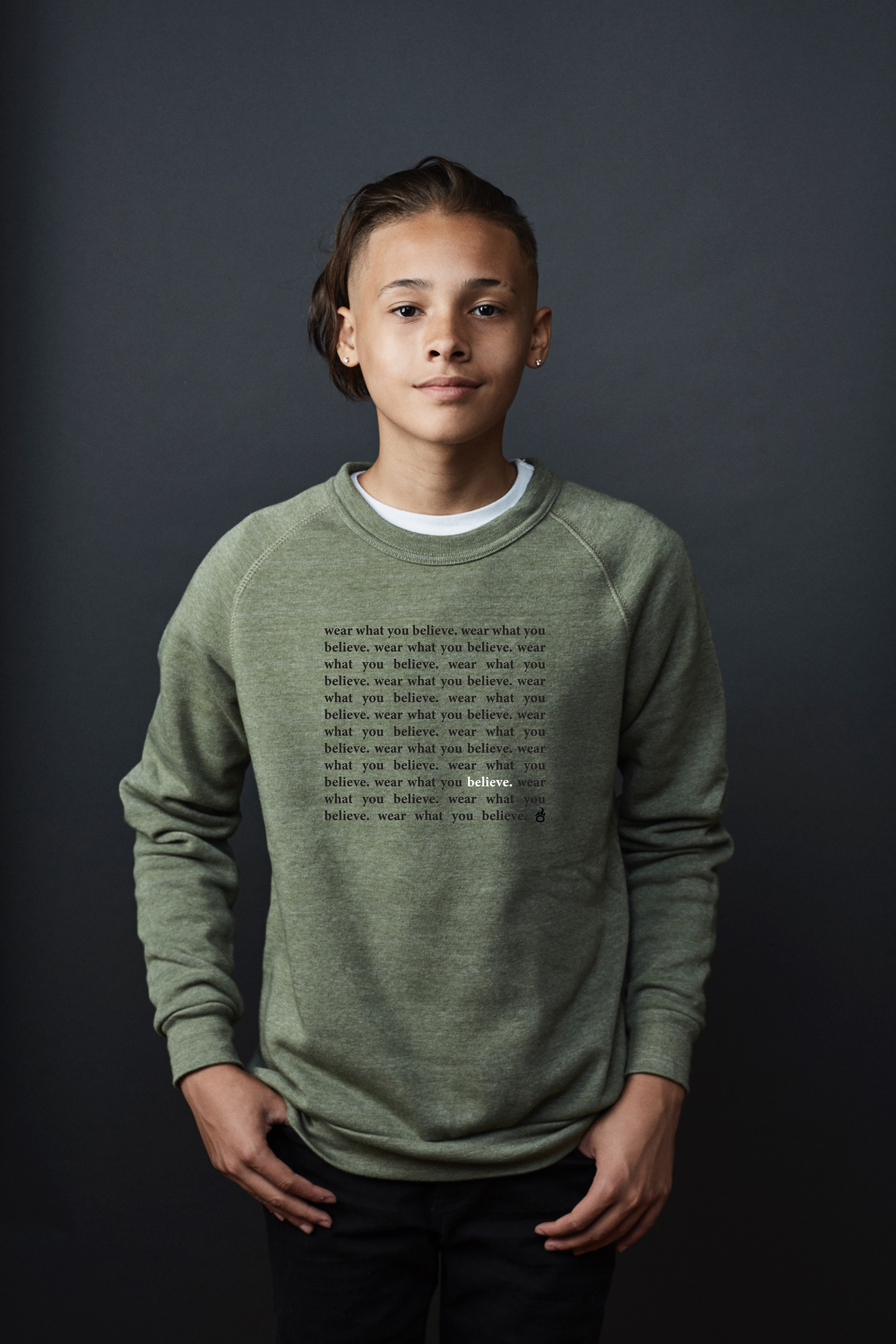 This collection of pieces that begin to make up the Anothen brand was completed with everything from stationery pieces to unique clothing hangtags that not only told a little bit about the brand but also doubled as removable stickers for patrons to use. Further work was completed to develop and launch the social media campaign as well as prepare photography to tell the unique story that is Anothen.
These little touches follow through to the clothing lines themselves, all detail-oriented with sewn-in Anothen tags and small patches for unique branding opportunities. Fabrics and colors were carefully selected for the seasons as well as to help develop and maintain unity throughout the different elements of the Anothen brand. Together these pieces made a frame work for this brand to grow on with each passing year.